skybook
The benefits of using skybook in your airline
By Shane Spencer | 3rd May 2016
Such are the demands of modern air travel that airlines are having to constantly adapt their flight processes to maximise the efficiency and effectiveness of their operations.
Demonstrating compliance with industry regulations is crucial, whilst reducing costs and maintaining on-time performance can be the difference between a successful airline and a struggling airline. Add to this the fact that passengers are empowered and can easily publicise a negative experience with any airline on social media; airlines seriously have a wealth of issues to contend with on a daily basis.
Fortunately, this is exactly why we developed skybook; to free up valuable time and resources, allowing airlines to be more efficient in every aspect of cost, performance and passenger satisfaction.
Click here or click on the image below to view our infographic and see exactly how skybook achieves this throughout the key stages of any flight's operation…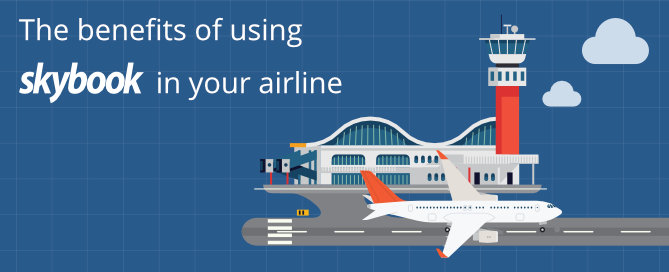 To find out more about the benefits offered by skybook, plus how the software achieves all this for your airline, visit our skybook landing page.
-