Bytron News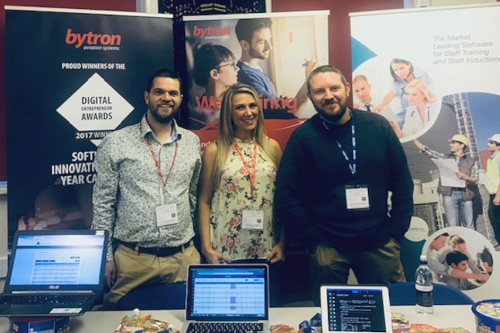 Bytron heads back to school
By | 10th October 2019
We were pleased to be involved in a careers fair to represent the tech industry and promote the opportunities available locally.
Hosted by Caistor Grammer School in North Lincolnshire, the event attracted students from Year 9 up to 6th Form, and their parents.
Representing Bytron were Therisa Thompson (HR Manager), Ross Horton (Senior Software Developer) and James Cartwright (Key Account and Marketing Manager) they were on hand to talk about a career within software development and the routes through to getting started on the path to what is an exciting career in technology.
Therisa's speaking slot offered not only valuable career advice but also gave students insight into the work experience opportunities availalbe at Bytron.
Therisa Thompson commented: "I was blown away by the interest from students, we want to nurture future talent and encourage students to explore the opportunities available to them locally."
"We provide work experience placements as a way to offer youngsters a glimpse into what it's like to work in a growing tech company."
Students were also invited to take a hands-on tour of the aviation technology developed by Bytron including the Electronic Flight Bag.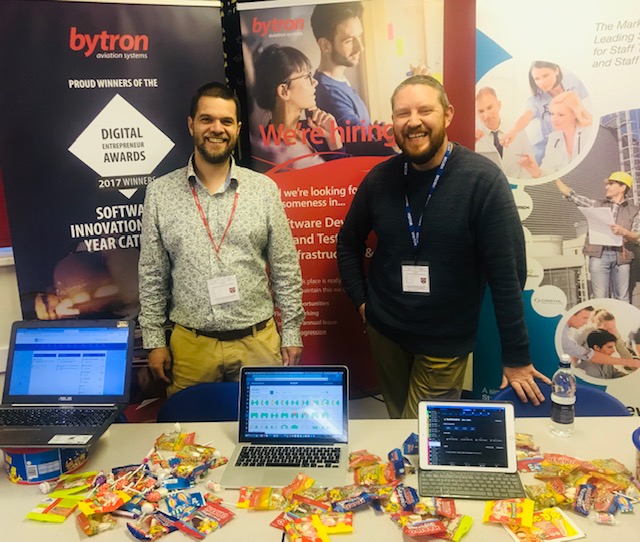 Pictured: Ross Horton and James Cartwright
Ross Horton said: "It not just about offering advice, by showcasing our own technology, we wanted to demonstrate to students just how diverse the tech industry is and that a career in aviation is attainable right here in Lincolnshire."
It wasn't just about careers as a developer either, the team also discussed with students other roles vital to the tech industry including design, sales, marketing, HR and finance.
The team were impressed by the interest and enthusiasm shown by students and are looking forward to the next opportunity to make an impression on future talent.
Want to be part of the team? Check out the latest vacancies here.
-