Bytron News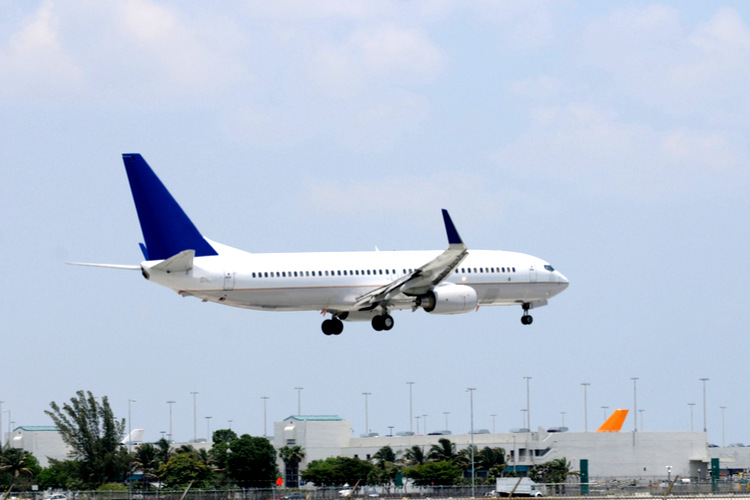 Bytron's Trip to Miami
By Shane Spencer | 3rd April 2018
It was the middle of March when myself and our Key Account and Marketing Manager, James Cartwright headed over to beautiful Miami, Florida for the annual Airline & Aerospace MRO & Flight Operations IT Conference 2018, leaving our Bytron colleagues behind in the UK and incredibly jealous.
As well as being hosted in such a stunning location, the Airline & Aerospace MRO & Flight Operations IT Conference is the world's only event to address the key issues relating to the development of IT and it's use for flight operations, which makes it the ideal platform to showcase skybook.
Bytron has attended the conference before, and although we didn't take a dedicated exhibition stand with us this time around, we still found the event to be incredibly useful…

We tend to find as a company, that as more and more airlines recognise Bytron and our skybook solution as a true industry leader, we see ever increasing value in attending functions that allow us to get face-to-face with pilots and ops teams alike, particularly when we get the opportunity to showcase our next generation skybook solution. It truly does raise eyebrows when people see how much it can do.
skybook had the answers to a host of hot topics at the event including effective journey logging and data capture helping to highlight flight performance, how to achieve a truly paperless cockpit and most of all, how our solutions can play a role in helping airlines find efficiencies and savings in line with the need to reduce fuel usage. We also saw numerous EFF and Electronic Flight Bag solutions vendors in Miami and it was reassuring to us both that skybook was clearly the more complete solution at the conference.
We had a superb first day with a large number of productive discussions and the second day was no different…

One interesting part of the conference which James and myself particularly enjoyed was the case study by Norwegian Airlines. This proved to be a popular scheduled talk about their experience with creating a digital solution in-house and whether or not an off the shelf solution would have been a better option for their airline. This led into the ongoing debate around using IT solutions that not only deliver the required functionality, for example dispatch or crew briefing, but also play a key role in driving efficiencies, saving fuel and removing paper from process.
Although the final outcome of the 'off the shelf' vs 'developed in-house' debate wasn't exactly conclusive, it gave us an excellent opportunity to identify that skybook was definitely a strong contender in the market so you're best talking to us first before embarking on a very costly and time consuming in house development project.
Both days at the conference were highly productive for business, despite the lack of a dedicated stand and we are already looking forward to attending again next year.
If you were at the conference and we didn't see you, or if you have heard about skybook and want to see how it works as the aviation industry's next generation solution, don't hesitate to drop us a message or email info@bytron.aero to arrange an introduction or demonstration.
-