skybook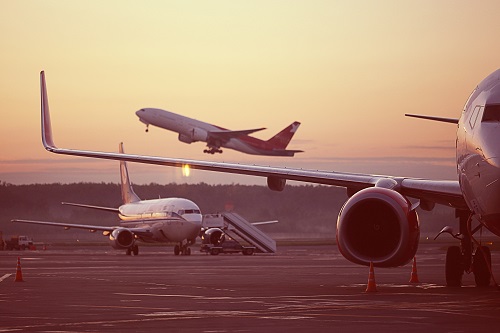 The right call could save you thousands
By James | 30th March 2020
The true cost of of the current global challenges we face most likely not be known for months at least but one thing we do know for certain is that you don't have to look far to see how it's already affected the travel industry and the operators around the globe who service it on a daily basis.
While the problems may be very real for us all right now, it's vital that we, as aviation businesses, work together and look to the future to start planning for a return to normality as when the world starts to come out the other side of this pandemic, the need to move quickly and to operate efficiently and effectively will be more apparent than ever, as will the need to look for areas in which money can be saved as the year progresses.
The current emphasis on efficiency and saving money actually presents a real opportunity for operators across all sectors of aviation to look at the systems, solutions and processes currently in place and ask a single question - do they all come together to ensure you are as lean, efficient and effective as you could be.
Although a huge blow, in some ways, the significant reduction in commerical flights offers the chance for operators to look in depth at daily flight operations, dispatch, crew briefing, maintenance and flight tracking, as having the right software solutions in place across these core areas of business will without doubt help to deliver significant improvements and will also help to reduce operating costs by streamlining workflows and by bringing each vital area of the business together more cohesively.
Let us look at one core area of business as an example - Flight Dispatch.
How many different systems are currently used by your dispatch teams and how much information do they have to manage, review, grade, import and potentially edit to ensure the flight deck and other areas of the business have the infomation needed ahead of each and every sector.
We're only focusing on one area of daily flight operations here so it's fair to say that the same question could also be asked across flight operations and tracking, the flight deck, maintenance and ground handling and the answers would all be the same in many cases.
Even now, too much time is wasted manually handling information across multiple systems in order to access and manage a huge range of information and data for each and every flight and make it usable.
Also, this information can change minute by minute so even more time is potentially wasted by having to continuously review to ensure emerging problems are identified and acted upon appropriately which just magnifies the problem further.
Surely with this ongoing challenge as the all too real backdrop, now is the time to embrace the opportunity to let technology take the strain by implementing a solution that helps to manage all of this information for you - surely now is the time to start a conversation with our Bytron specialists who can help to identify the skybook modules that will have the biggest impact in the areas that need to be improved.
Why skybook?
skybook is possibly the only solution available today that has a comprehensive range of innovative modules that cover the following: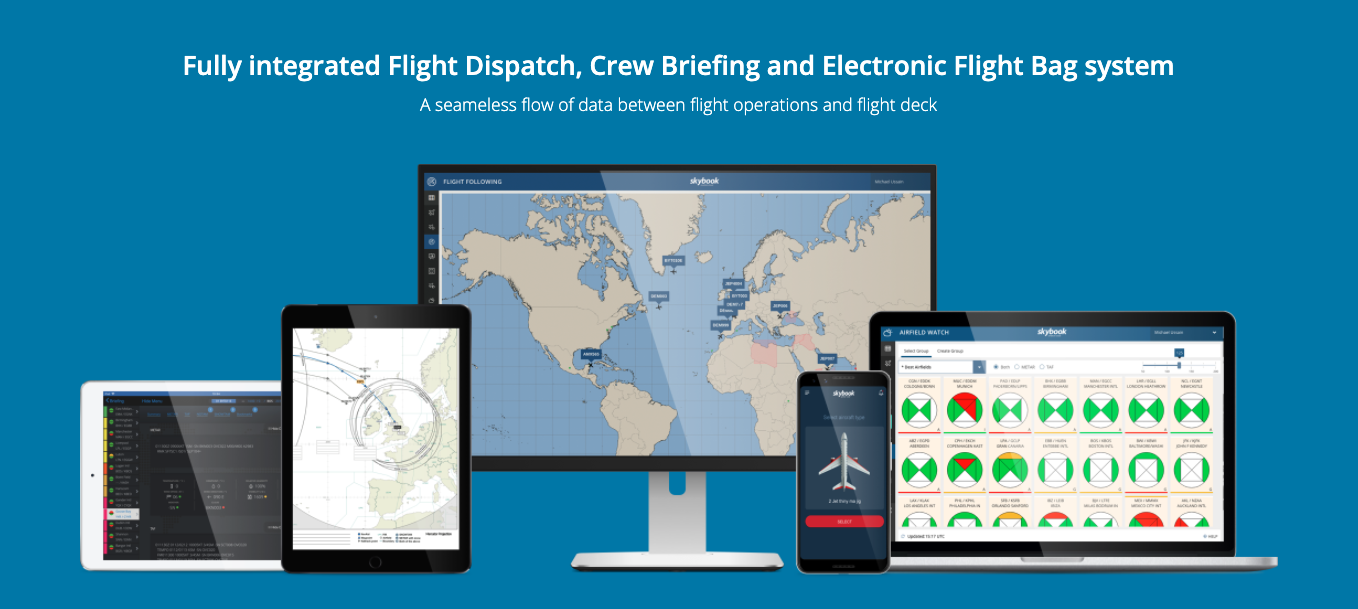 Each module has been engineered to deliver significant improvements over the solutions and processes they will ultimately replace and real-time information sourced directly from some of the best and most reliable providers across the world helps to ensure Ops, Dispatch and Aircrews will always have the latest data to hand-specific to each and every sector.
skybook can also be used to create an ongoing dialogue betwen a wide range of third-party systems and solutions thanks to our class leading integrations and this alone is helping some of the biggest names in the industry deliver solutions for their clients across the globe.
We've barely even scratched the surface of what our award winning skybook solution can help to deliver.
With over 35 years in the aviation industry, we at Bytron fully understand the challenges faced during these rare and unprecedented times.
Yes, we've had to adapt our working practices as well in order to safeguard our teams but above all we are determined to continue to support our clients and would also welcome the chance to use our expertise to help others so please don't hesitate to contact us, info@bytron.aero and we'll gladly look at how skybook could help make a big difference to your organisation.
-