Bytron News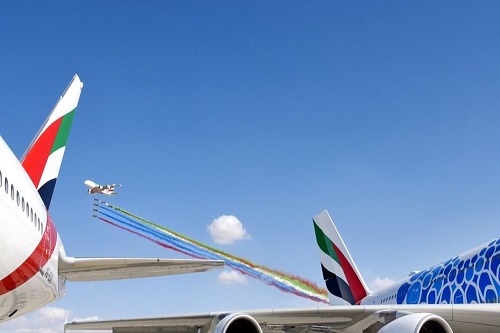 Dubai Airshow 2019 roundup
By Beckie | 25th November 2019
The Dubai Airshow has come to a close after a successful five day run. Taking place at the Dubai World Central Airport, the show was an opportunity for companies to secure aircraft deals whilst visitors were treated to stunning flying displays from military and commercial aircraft.
There were also plenty of conferences for global aviation experts and professionals to attend ranging from the Women in Space conference aimed at getting young Emirati aviation enthusiasts involved in space technology, to the Cargo Connect conference which showcased new innovative technology to improve the air cargo sector.
There were 161 aircraft on static display with many of these also taking part in flying displays including Airbus and Boeing amongst other aircraft.
The Airshow organisers announced that the airshow attracted a record number of visitors and exhibitors, 84,043 visitors and over 1,288 exhibitors. More visitors are expected at the next airshow, scheduled for 2021. It was also announced that the order book for new aircraft reached $54.5 billion.
The Dubai Airshow is one of the largest and most successful airshows in the world, connecting airspace professionals across all areas of the industry.
-