Innovation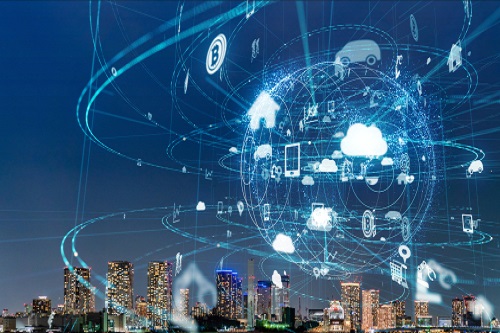 A history of the internet 50 years on
By | 29th October 2019
On October 29, 1969, the first transmission was sent over the ARPANET from the University of California to the network at Stanford Research Institute marking the start of what was to become the internet.
In 1971, the floppy disk (remember them!) was developed and the first computer virus, the Creeper, was created. Following this, in 1973 the term "internet" was coined and the cellular phone made its debut, making this the year that changed the way the world would be connected.
Fast forward to 1983 and the creation of the Domain Name System (DNS) made site names easier to remember.
The term "World Wide Web" was coined in 1989 by British scientist Tim Berners-Lee whilst he was working at CERN. In 1990 he created Hyper Text Markup Language and HTML became the development language still widely used today.
CERN launched the first website in 1991. The site provided visitors with information regarding the World Wide Web.
What followed was the launch of tech giants. Amazon launched onto the scene in 1994 followed in 1996 by Siemens first website, two years later Google joined the giants by launching its first product - the search engine.
In 2004, Web 2.0 transformed the use of the internet by making it easier for users to engage with it. That same year, Facebook launched and with it came the concept of social media. Facebook would go on to become the third of the four large tech giants.
This led to the rise of streaming and blogging with YouTube and Reddit joining the party in 2005.
The social media boom had started to take off. In 2016 Twitter gave people 140 characters to express themselves and four years later in 2010, the world became more visual with the launch of Instagram.
Google Now introduced chatbots in 2012 which led to the rise of research into Artificial Intelligence (AI) and internet users broke the 2.4 billion mark.
From 2013-2015, mobile internet surpasses desktop, almost half of the worlds population became internet users and it was the year Apple released a watch.
In 2016, live streaming became popular and more than 1 billion people bought goods or services online.
2020 and beyond... the internet and World Wide Web have certainly revolutionalised the world and who knows where technology will take us, perhaps the flying cars and hoverboard predictions of the last centuary will become an everyday reality.
The pace of tech development throughout the aviation industry is also relentless, check out our innovations for 2019 and beyond...
-