Bytron News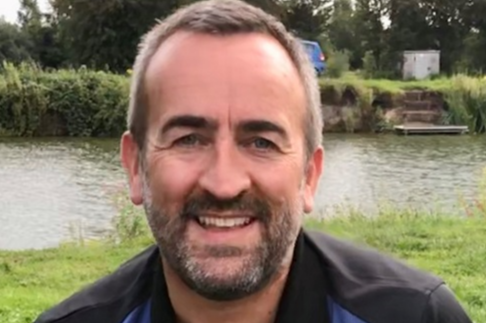 Meet our pilots... Geoff Kettle
By | 28th February 2020
Geoff is one of our Customer Account Managers with responsibility for supporting clients throughout their skybook journey. Whether they are going through the trial process or they are live with the software, Geoff is the liaison between clients and the development team to ensure customers experience a smooth migration from their paper-based operations processes to our digital solutions.
With a solid background in aviation, Geoff began his career as an airline pilot. After gaining his private pilot's licence back in 1993, four years later he went on to qualify as a commercial pilot and in 1998 became a First Officer flying with what was then Air UK. Following their merger with KLM Group, Geoff continued his career piloting the KLM City Hopper, during this time Geoff became Captain and taught ground school to pilots.
Originally from Essex, Geoff moved with his parents to Norfolk when he was 10 years old. Having planned to become an RAF pilot, he spent seven years in the Air Training Corp during his teenage years and it was this experience which further fuelled his desire to fly.
Having decided to pursue the commercial flying route, Geoff achieved so much throughout his career, his top highlights include flying solo for the first time, achieving Command, and the first time he carried fare paying passengers. Geoff's favourite memories include touring Europe and seeing some of the amazing sites. He also cites working for such a regarded airline as both a highlight and a privilege. He also states that being able to turn his childhood dream into a career as his biggest professional achievement.
Before joining Bytron, Geoff completed the CAA Approved drone operator's course whilst working as ground crew for Eastern Airways.
When talking about life at Bytron, Geoff describes his role as exciting, challenging and rewarding. He particularly enjoys using his own flight deck experience when talking to customers about how skybook improves flight operations.
Outside of Bytron, Geoff enjoys spending time with his young family, fishing, aircraft scale modelling, and baking.
Skybook is the complete flight operations platform that puts users in total control. Improving operational efficiencies, simplifying and streamlining workflows, connecting flight operations to the flight deck, and improving the collaboration and communication between flight and ground crew in one single digital solution.
Contact us for more information about skybook.
-