Bytron News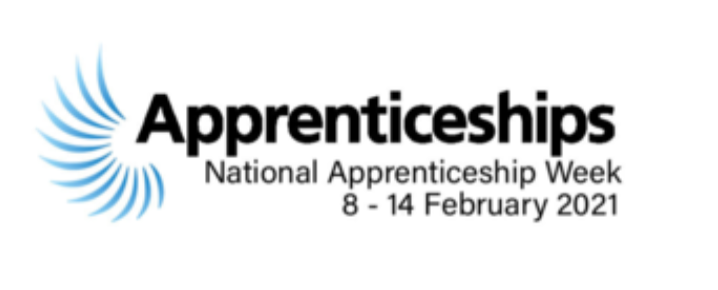 National Apprenticeship Week
By Therisa | 8th February 2021
National Apprenticeship Week takes place from 8th to 14th February 2021 across England. The annual week-long celebration is aimed at showcasing how apprenticeships help employers and people of all ages and backgrounds gain the necessary skills, knowledge, experience and qualifications in their chosen careers. Businesses in England are showcasing the work being done across the whole apprenticeship community to promote apprenticeships and their impact.
Gillian Keegan (Apprenticeships and Skills Minister) said: "National Apprenticeship Week is a great opportunity to highlight the amazing opportunities that an apprenticeship brings to employers, individuals and the economy.
"It's fantastic to see how employers of all sizes have gone above and beyond to ensure apprentices can continue their studies during this unprecedented time and this week is an opportunity to shine a light on how apprentices of all ages and backgrounds are helping to transform businesses across the country".
When asked about the role apprentices play at Keyzo and Bytron, Therisa Thompson (HR Manager) said: "We're a fast-growing tech company and have significantly increased in size both in terms of customer and staff numbers. That success is down to the amazing people we have working in every role across the Company. We're a values led organisation and our employees are United, Professional, Aspirational, Innovative and Driven".
"We have lots of exciting opportunities for the right people. We hand pick every person that joins us and it's not just about having the right skills, knowledge and experience – we each gain those as we progress along our careers, for us it's about having the right attitude and sharing the same values".
In 2018, Keyzo partnered with Hull Business Training Centre to trial apprentices to grow their own talent and now the Company has three; Charlotte (in Administration), Will (in IT Support) and Phoebe (in Human Resources) who are all continuing to develop the practical skills and knowledge needed for their roles as well as working towards nationally recognised qualifications.
Charlotte, joined the Company as an Administration Apprentice just over two years ago, she'd just finished her A-levels and wanted to earn a wage as well as continue learning so decided an apprenticeship was the best option for her. During her time as an apprentice, as well as gaining the right skills needed for her role within the Admin Team, she's achieved a Level 2 qualification and is soon to be signed off her Level 3.
Charlotte said: "By doing an apprenticeship at Keyzo, I've been able to combine learning with working so I'm gaining valuable experience and an education whilst earning a wage".
In 2019, Will joined the IT Support Team as an appentice. Despite having no previous commercial experience in IT, he knew that an apprenticeship at Keyzo was a great way of getting a foot in the door in the tech industry. Will's been a great addition to the team and, like Charlotte, is very close to completing a Level 3 qualification and completing his apprenticeship.
Will said: "The part of my job that I enjoy most is problem solving, I also really enjoy working with the rest of the Support Team, they've been great and I've learned a lot from them whilst I've been here. Even though I'm an Apprentice, I get treated as an equal which is great because I'm being given the same tasks as the rest of the team".
In 2020, Phoebe joined the Companys HR Department and like the other apprentices, see's her role with Keyzo as a fantastic opportunity to earn money, gain practical skills and achieve recognised qualifications.
Phoebe said: "Since starting in HR at Keyzo, I've already learned so much, I've been given lots of exposure to various areas across the business that I don't think I would have had the opportunity to do anywhere else. Although it's been a challenge starting my apprenticeship here during the lock down, I have everything I need to do my job and I feel fully supported".
Shane Spencer (MD) said: "Taking on apprentices was a great way for us to grow our own talent and equip them with the right tools to progress upwards within their careers and of course our business".
"We're really fortunate to have three ambitious and hardworking apprentices who are being well supported by their Managers and wider teams".
During National Apprenticeship Week, we'll be highlighting our three apprentices and their journeys with the Company so far.
#BlazeATrail #NAW2021
Check out our current vacancies here
-