Bytron News
How Airlines Can Safeguard Against Passenger Compensation Payouts for Delayed Flights
By Shane Spencer | 7th October 2015
There was an interesting Telegraph article a few weeks ago about the recent ruling that aircraft operators will have to become more transparent and accommodating regarding passenger compensation payouts in the future.
The legislation has been described as a landmark decision that will 'prevent airlines from wriggling out of payouts by blaming delays on extraordinary circumstances' or 'spontaneous and unpredictable' technical issues; the move is expected to have a positive impact on more than 900,000 passengers who have been delayed for three hours or more in the past 6 years – and are therefore entitled to compensation.
Needless to say the ruling could have major repercussions for airlines as more than 9000 flights are delayed for 3 hours or more each year, according to Which?, the consumer rights group, and passengers on these flights are entitled to between £180 and £440 compensation, unless the airline can prove there were 'extraordinary circumstances', such as a terror threat or a serious weather warning.
With little room for manoeuvre on the ruling, airlines are being forced to reconsider their flight operations in a bid to improve their on-time performance and reduce delays as much as possible.
As luck would have it, this is what we specialise in; we have 2 systems designed to improve airline operations from the ground up, to consistently meet your STD (scheduled time of departure) for better on-time performance…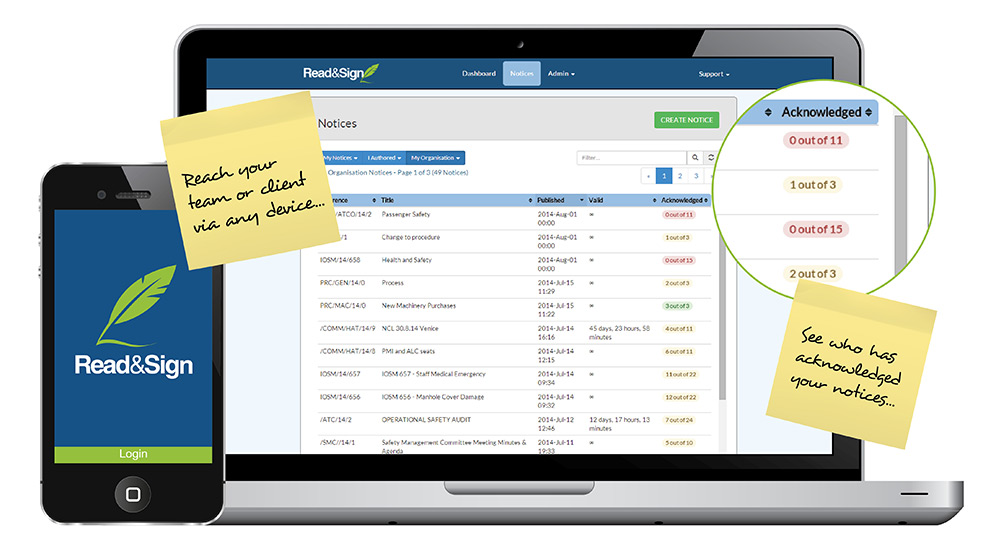 Read&Sign
One claim mentioned in the Telegraph article concerned a leading airline having to pay £365 in passenger compensation to a couple whose flight had been delayed by 5 hours. According to the article, the couple had contacted the airline regarding their claim but received no response; when pressed, the airline stated that they had not received the emails and cited an 'inbox error' as the reason for not responding.
This is all too familiar with traditional email systems, and can lead to potentially harmful consequences both in terms of payouts and public perception. This led us to create Read&Sign, a solution designed to improve the effectiveness of all internal and external communications by enhancing the traceability of important notices and documents.
Not only does Read&Sign simplify the distribution of important communications but it also allows users to acknowledge when they have received and, more importantly, understood the various messages, notices, procedures and documents that are applicable to them – reducing margin for error and providing a fully auditable trail of the communications leading to any issues should they arise.
Any airlines using Read&Sign to manage their internal and external communications, will have a full record of any passenger compensation claims and responses to these claims, demonstrating compliance with the recent legislation and call for more transparent airline communications. You can find more information on Read&Sign by downloading our brochure.
skylightES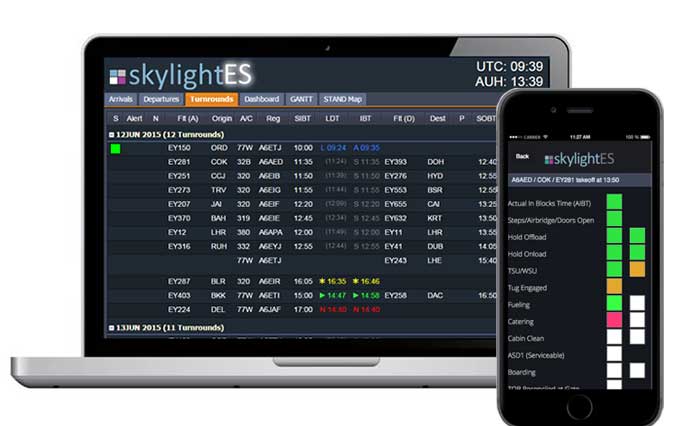 skylightES is an innovative aircraft turnround tool that improves tactical decision making through intelligent tracking and greater sharing of information such as flight records and dynamic flight data, as well as supplying ground handlers with information directly from the aircraft side – all easily accessible through a Ground Based Web Portal for flight ops and a Smartphone and Tablet App for ground handlers.
Using skylightES streamlines your aircraft turnround time, allowing you to reduce delays caused by 'spontaneous and unpredictable' technical issues, by maintaining a constant awareness of all ongoing activity on the ramp and proactively implementing solutions.
We launched skylightES in 2013 and it has since been used by Gatwick and Manchester Airport, however with the recent passenger compensation ruling it will be a cost-effective addition to airline operations. For more information on skylightES click here.
The Next Steps…
If you are seeking a solution to improve communication within your airline and/or streamline operations on the ramp, please get in touch to arrange a free live demonstration of Read&Sign and/or skylightES, for a first-hand look into how they will enhance your daily processes.
-