Bytron News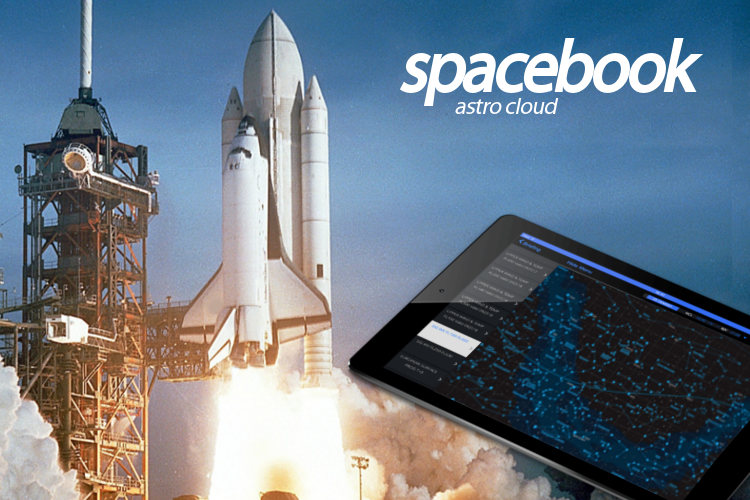 spacebook astro cloud - Built to get you off the planet
By James | 1st April 2018
With over 30 years of experience in the aviation industry we understand more than any other software company the importance of an innovative, intuitive digital solution to manage vast amounts of data to save time and costs. We have witnessed so much success with our next generation skybook solution over recent years, so now seems like a better time than ever for the following announcement…
Today we are all very excited to launch our new business venture; our cutting-edge software spacebook astro cloud, the most complete digital solution to shuttle launch, astronaut briefing and space exploration.
Inspired by a variety of industry leading organisations and popular figures like Elon Musk, Tesla, SpaceX, Virgin Galactic and NASA, we have identified and acted upon the most important requirements for spaceflight companies… We have developed spacebook to be the industry defining software solution. Now, for all aeronautics, spaceflight and space administration companies spacebook will allow you to streamline your launch process, optimise the efficiency of zero gravity travel and automate your astronaut briefings.

spacebook also gives you access to recorded mission data, allowing your project leaders to make informed decisions on future mission planning, increase accuracy when estimating budgets and providing an opportunity to solve health and safety concerns which have previously arisen.
So, why use spacebook astro cloud?
Just like the market leading skybook software for airlines, charter and military aviation companies, Bytron recognised that a modular solution for spacebook was the best approach for outer atmospheric and zero gravity aviation.
We offer a range of innovative modules, each of which adds more value to our spacebook proposition…
Debris Dodger
Highlights space debris and generates automated, easy-to-use charts so your important missions aren't affected by artificial, fast moving objects out in the weightlessness of space.
Give your astronauts peace of mind by increasing the safety of your planned and ongoing missions, with full visibility of your shuttle, rocket or even satellite's surroundings.

Astronaut Briefings
Through intelligent automation and intuitive data amalgamation spacebook provides your astronauts with streamlined mission briefings before launch to enhance efficiency and improve their retention of mission critical information.
Ensure all of your manned missions are completed on time and within budget by reducing the potential for human error.

ESB - Electronic Space Bag
Our ESB is a paperless solution, available on tablet devices. It automatically alerts the crew of any manned mission to constantly updated, operationally significant information, whether this is relevant to them or specific to their mission parameters.
Your astronauts can record delays, unexpected activity, fuel consumption and reports without the need to take paper out of the Earth's atmosphere.

Re-entry Sentry
Constantly monitors the magnetosphere, atmospheric conditions and the weather to identify the optimum points and times for re-entry into the Earth's atmosphere, whether this be for controlled entry or uncontrolled entry.
This module uses all available data to cleverly predict atmospheric drag and aerodynamic heating to provide you with the best options for re-entering our atmosphere.

Quick Countdown
Our Quick Countdown module optimises the launch process, using automated technology to amalgamate data from the most trusted data feeds available. All information can be accessed at the touch of a button so you can always launch on schedule and avoid potentially lengthy delays.
This module also provides an automated countdown function which counts down to launch from 5 rather than 10, saving further time.

spacebook is intelligent, automated and built around you, with our limitless configurations and integrations forming some of our key strengths in providing a flexible approach that suits your business requirements. Alongside full support from our technical team, the setup process can be handled in manageable steps to ensure your journey with Bytron is as smooth as possible at all times and that spacebook does exactly what you need it to, when you need it to.
Shane Spencer, Bytron Managing Director had this to say:
"We know that spacebook is going to see just as much success as our skybook product has done over the past few years and we are incredibly excited at the prospect of supplying our next generation solution into the space exploration industry. I think spacebook is going to have a lot of potential for Bytron going forward and this new offering supports the quality we provide with skybook perfectly. Launching our new software product has been a major achievement for us all and as usual, there will be even more to follow from Bytron."
spacebook astro cloud - Built to get you off the planet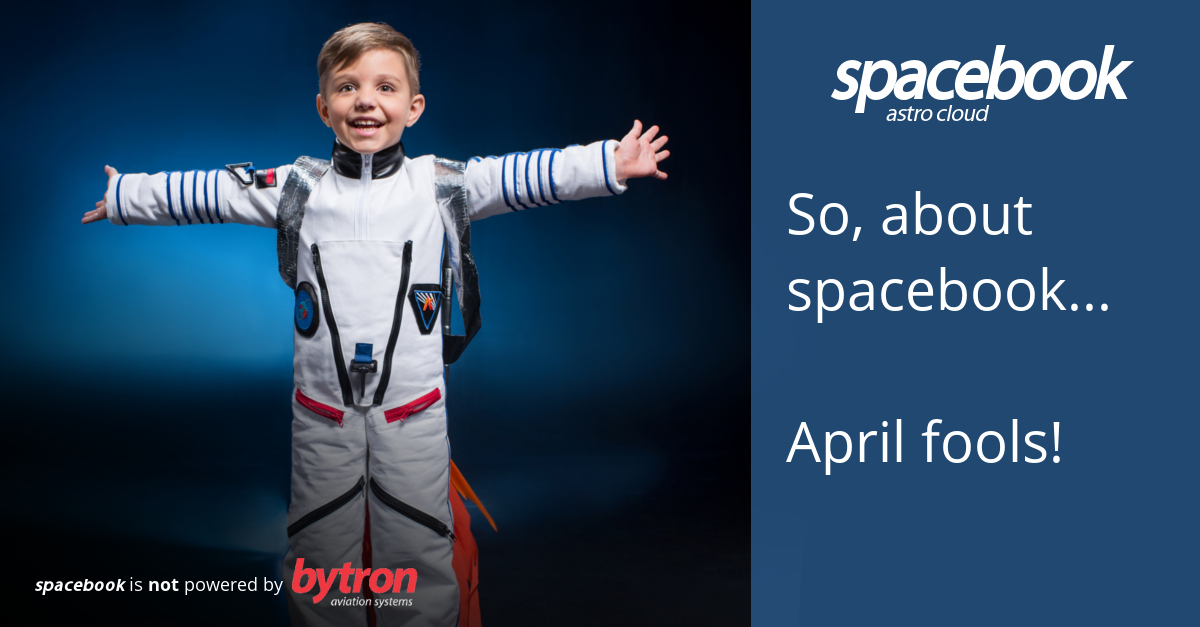 -