Bytron News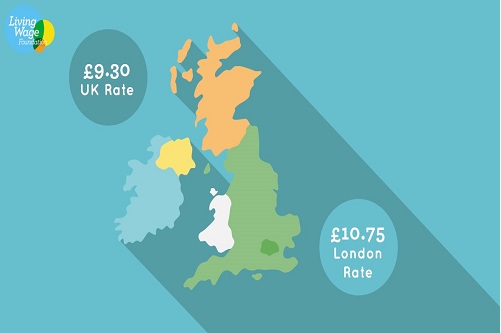 What is the real Living Wage for 2020?
By | 11th November 2019
Living Wage Week has begun. This week, 11-17 November 2019, the Living Wage movement celebrates the 200,000+ workers who have had a pay rise because of the real Living Wage and the nearly 6,000 employers who have accredited and committed to paying their employees a real living wage, not just the government minimum wage.
This week also sees the announcement of the new 2019/2020 real Living Wage rates which have risen to £9.30 for the UK and £10.75 for London in line with the rise of the cost of living. That's an increase of 30p an hour for UK workers and an increase of 20p in London.
The increase means employees of real Living Wage employers in the UK will benefit from £1.09 per hour more than the government minimum wage (for over 25s) and in London that works out to be £2.54 per hour higher.
So, what does it all mean? Well a full-time worker in the UK paid the real Living Wage will receive more than £2,000 in additional wages compared to the current government minimum wage. In London, a full-time worker will recieve £5,000 more per year.
There are almost 6,00 employees accredited to the network ranging in size from FTSE 100 companies to small local businesses. The Living Wage Foundation is calling on all major employers to step up and tackle the rising problem of low pay by committing to pay a wage in line with the real cost of living.
We are pleased to be Living Wage Champions leading the way in the Tech industry. Read more here.
-