We are a Living Wage Champion!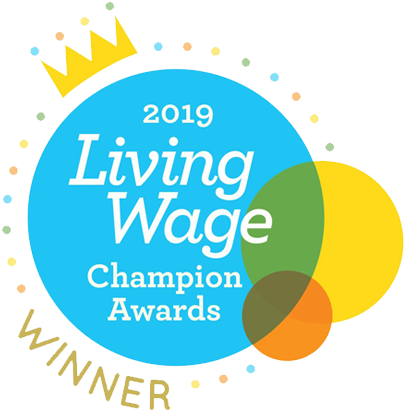 As an accredited 'Living Wage Employer' since 2017 we're passionate about supporting the work of the Living Wage Foundation and we were delighted to be recognised as a Living Wage Champion in 2019:

As business leaders, we need to recognise the impact that paying below the real living wage can have, not only on employees but also on their families and the communities in which they live, we need to take action. I hope others will take action as well. I'm immensely proud of our work to date and it was great to be recognised with an Industry Champion Award at the 2019 Living Wage Champion Awards.
Shane Spencer, Managing Director