Narrow route briefing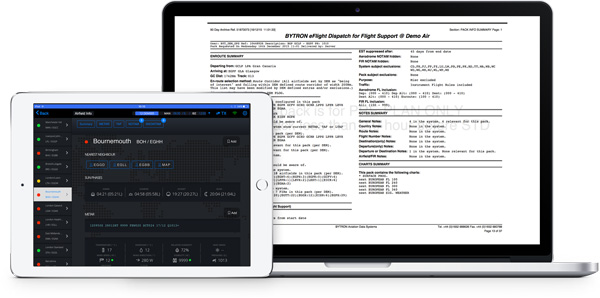 skybook generates narrow route briefings that are based on the route defined in your flight plans. These briefings contain METARS, TAFS, Airfield and FIR NOTAM, Upper Wind and Temperature Charts, SigWX charts, SIGMETS, Operational Notices and route plots including ETOPS. We can integrate directly into your flight planning supplier or you can manually upload plans via the system.
Our advanced filtering options are what make the narrow route briefing module stand out from our competitors with the ability to exclude, include and highlight certain data that's relevant to you.
The advanced filtering is available for MET, TAF, NOTAM and charts to reduce the pack size. This gives administrators the flexibility to exclude regions/airfields or equally include regions/airfields of interest. Additionally, long standing NOTAMS can be suppressed after a number of days so they do not become repetitive.
skybook can intelligently highlight NOTAMs that contain particular Q codes that based on a warning or critical alert criteria. The advanced filter setting can also exclude against certain Q codes as needed.
A summary sheet is presented with the briefing pack to clearly show flight deck users which filters have been applied along with critical information the system has highlighted. If any flight deck users were interested in the filtered NOTAMs they can search within the planning portal of skybook.
Crew briefings can be exported into PDF so they can be saved digitally, emailed or printed into a hard copy. Dispatch operations are then notified once a crew member has taken a briefing pack.
We receive our NOTAM feeds directly from Eurocontrol and have an in-house AIS data quality control team monitoring all of our data feeds and report issues with feed providers.