Airfield Watch
Real-time information for real-time decision making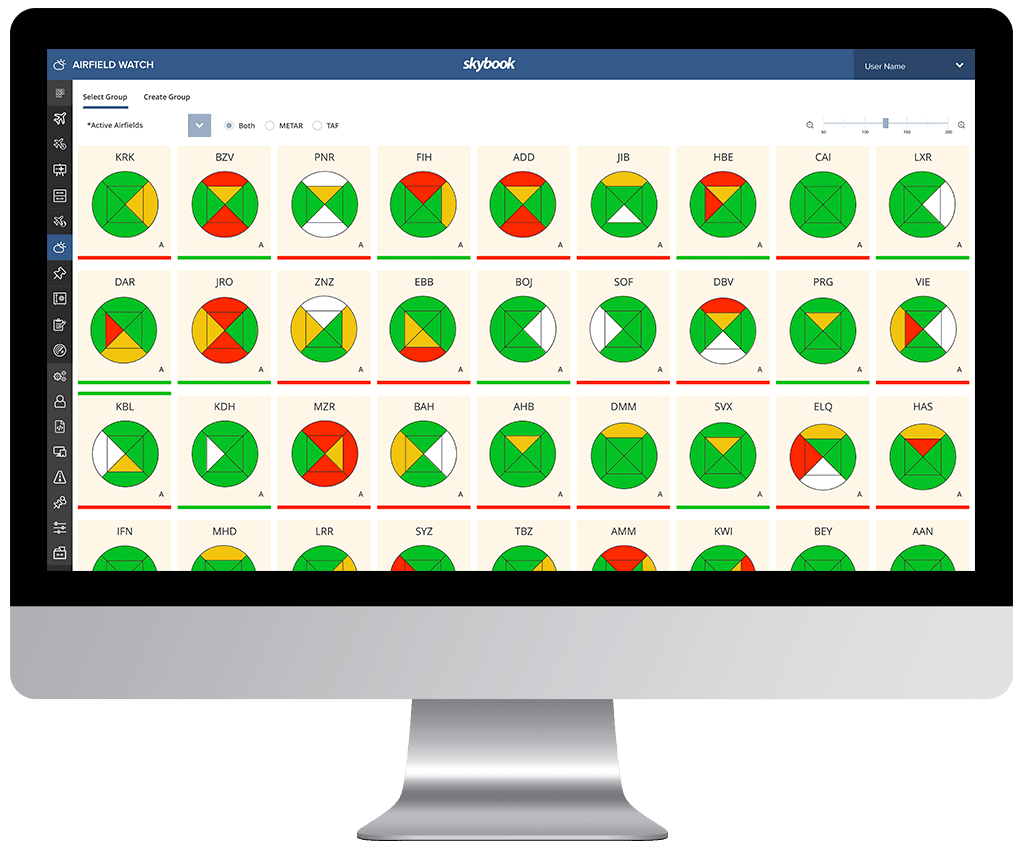 Atmospheric conditions are continually changing and keeping track of these developments is becoming increasingly difficult. The manual inspection of meteorological and NOTAM information is both time-consuming and costly.
The skybook Airfield Watch module is fully configurable and constructed to save time and reduce labour costs. It monitors all airfields significant to daily operations and provides updates instantly giving the user complete situational awareness.
The module pulls the latest data from industry recognised sources such as The Met Office, NOAA and EUROCONTROL, ensuring real-time information affects real-time decisions. Flagged issues based on minima settings are immediately displayed on-screen, making it easier than ever before to observe weather forecasts and plan accordingly.
Airfield Watch is web-based and can be run as a stand-alone or as part of the more extensive skybook package.