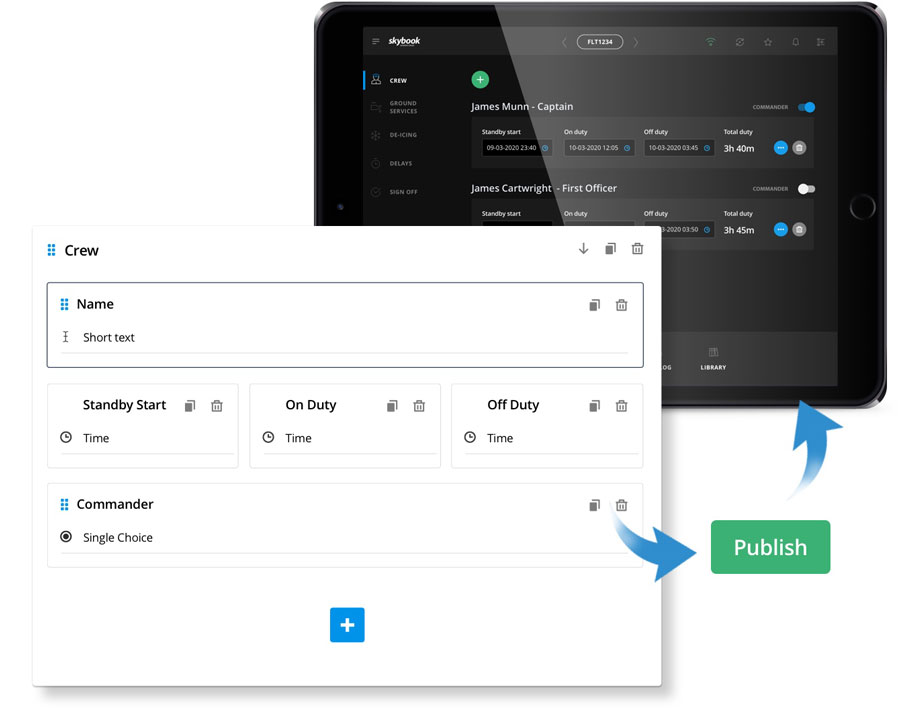 Making the transition from paper to digital a breeze
Create a series of tailored reports and forms built to your specific requirements that can be accessed via both the skybook Ground Portal and also as part of the EFB Application on the flight deck.
Form Builder puts users in full control thanks to a highly intuitive design that makes creating a form easy, minimising the time it takes to create a form and making the transition from paper to digital a breeze.
skybook is a solution already proven to help operators deliver significant improvements by moving to paperless flight dispatch, crew briefing and journey logging and in doing so has played a key role in helping to achieve global emissions targets and streamlining communication between different departments within an airline.
Form Builder will allow you to take this even further by allowing you to digitise even more as and when opportunities are identified.