Crew Briefing Templates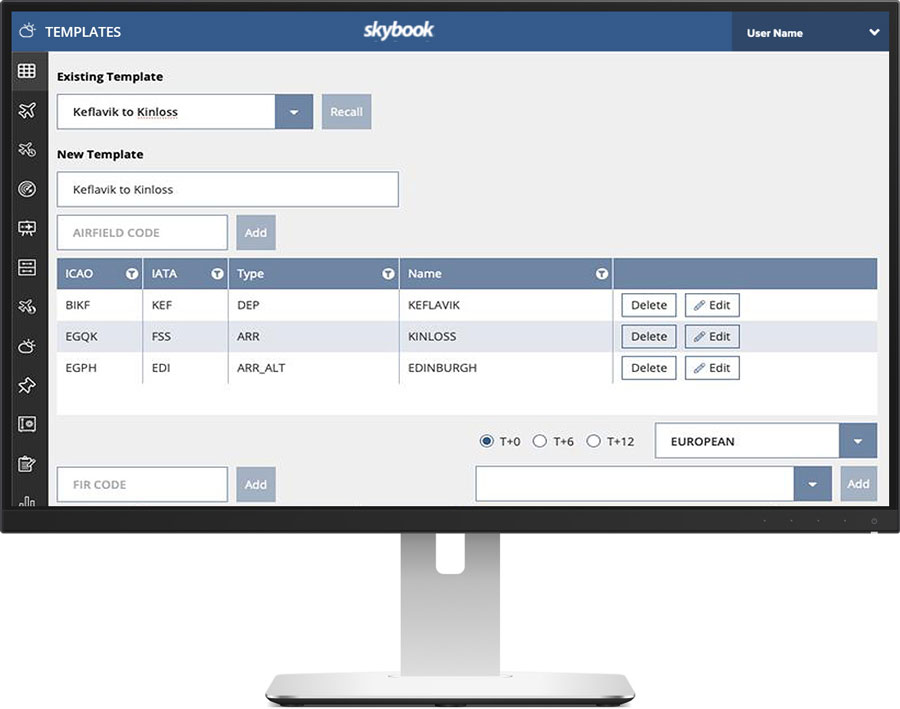 skybook Templates enable flight dispatch, ground handling and flight operations support teams to generate detailed crew briefings via a series of intuitive and user friendly templates that can be built in advance and created in a matter of seconds.
The templates can be easily customised when created by selecting from a series of options that determine what information is presented to the crew. It's also these selections that ensure skybook includes the most accurate and relevant up to the minute data when the packs are generated.
Briefing templates are created by entering the Airfields and FIRs of interest, optional NAT Tracks and any applicable weather charts by region and time period.
Once a flight briefing pack template has been created it can be easily accessed via any connected device. The user can then choose to download and save a digital PDF version that can be emailed or print the package should the need arise.