Notifications and status updates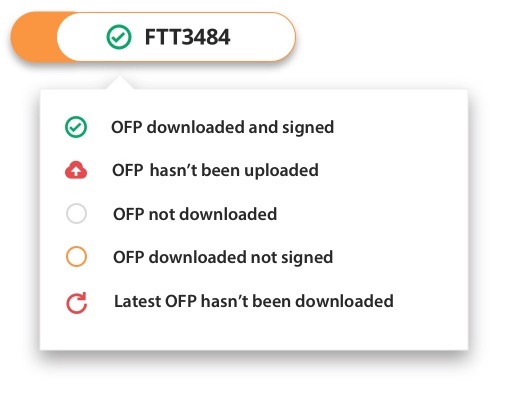 Configure the Ops Board to show the latest status updates, as processes are completed by the crew during each flight phase.
Notifications will be sent directly to the Ops Board from the skybook EFB application as pilots complete core tasks including download of the briefing package, sector acceptance, sign off and requesting fuel.
Ops Board will also generate notifications to highlight missing information that is key to a flight, for example if the OFP has not been uploaded.
Ops Board ensures aircrews get the comprehensive information they need for each flight, allowing them to track pre-flight progress and ensuring all key milestones are completed for on-time departure.