Bytron News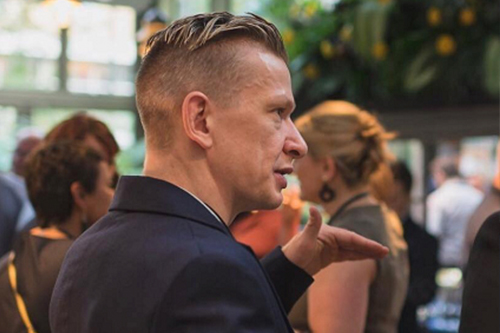 Bytron brings business club to Yorkshire
By Beckie | 6th February 2020
Last year our MD, Shane, was thrilled to be accepted as a member of The Supper Club based in London. More recently a few of the Supper Club members that are based in Yorkshire decided to setup a forum group based within Leeds that is chaired by John Readman from Modo25.
The Yorkshire group, consisting of 8-10 businesses, provides an opportunity for members to discuss their current business challenges and achievements with like-minded individuals openly and confidentially. Members are encouraged to support one another and offer advice by attending monthly meetings which help keep each member accountable for the goals they set and provides an opportunity to build and nurture long lasting relationships.
The first meeting of the year was hosted by Shane at our Head Office and included a walking tour of the offices and an opportunity to educate fellow members on what we do as a business. As the host of the meeting, the focus was centred more around Shane and his company, however, a round table discussion provided members with the opportunity to discuss the three top personal and business related goals each leader wants to achieve in 2020.
Shane was joined by John Readman of Modo25, a Leeds and London based digital marketing agency; Richard Todd of Allium Energy, a company creating sustainable energy from organic waste; Robert Durkin of AppMetrix, providing companies with dedicated application development resource; Tristan Haddow of Haddow Group, delivering wholesale and private label fashion and lifestyle products to retailers.
The Supper Club is a business club providing events, workshops, dinners and peer group forums to founders and CEO's of rapid growth businesses. The club has hosted well over 3,000 events over the past 15 years and continues to support entrepreneurs from scale to sale and beyond.
-