Bytron News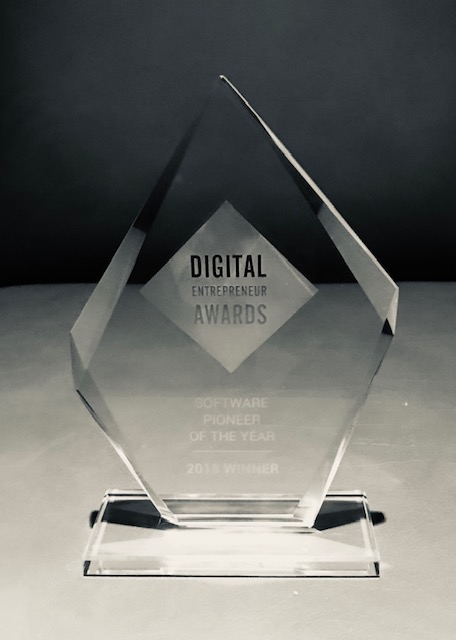 Software Pioneer of the Year 2018
By James | 23rd November 2018
Our team attended the Digital Entrepreneur Awards in Manchester on Thursday 22nd of November as we were finalists in the category of 'Software Pioneer of the Year.'
The whole team were over the moon to have made it through as finalists so imagine our reaction to hearing our all new Flight Following solution being read out as the winning entry on the night.
We know how good a product skybook is and how big a difference it can make but receiving plaudits like this goes a long way to recognising the ongoing hard work by everyone back at Bytron HQ who keep pushing skybook to the next level.
Once again, competition was stiff in every category so we want to congraulate everyone that made the finals. There were some superb solutions recoognised and its great to stand alongside them.
So thats 3 technology awards in 2 years - we better start thinking about where our 4th is coming from.
To find out what all the fuss is about, email us via info@bytron.aero for a skybook demo.
-