Bytron News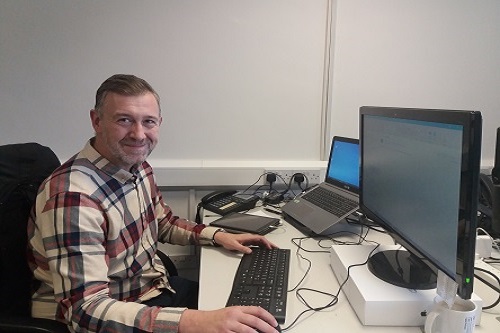 Meet the team. Here's something about IT Support
By | 17th October 2019
We're recruiting for an IT Support Engineer to join our aviation support team, so to give you a little insight into working with us, we're shining a light on our IT support team. Here we profile our IT Support Manager, Ross Aitkin.
What does your job entail?
First and foremost it's very much a customer facing role that provides skybook support to our clients, myself and my team of four support staff are the first point of contact for first line issues.
The second element of the job involves looking after the internal IT infrastructure of Bytron to make sure it's secure and working properly.
Finally, I manage a team of senior and junior support staff so a big part of my role is supporting them in their roles and allocating tasks accordingly.
As a manager, I also have to produce regular reports and feedback performance to the wider management team.
What does a typical day look like?
It varies, no two days are the same, however, some of the everyday tasks include checking the helpdesk for tickets and dealing with queries which requires me to liaise with QA and the developers. A big part of my role involves communicating with customers regarding their queries.
What has been your favourite project at work?
Working with a client to enhance the functionality of our Flight Briefing software.
What do you like most about your job?
The variation of the role but most of all, I enjoy the customer service aspect and knowing that we have happy customers.
What made you get into this line of work?
I was always into computers as a child and enjoyed tinkering with them. In my first job I worked in a pathology lab, my time was split 50% working in the lab and 50% in the IT team analysing how data gets from the lab machines to the computers, then in 1996 I dropped the lab work to concentrate on the IT side.
What did you want to be when you were growing up?
Either to become a policeman or join the Navy.
Here's more information about the role of IT Support Engineer.
-