Bytron News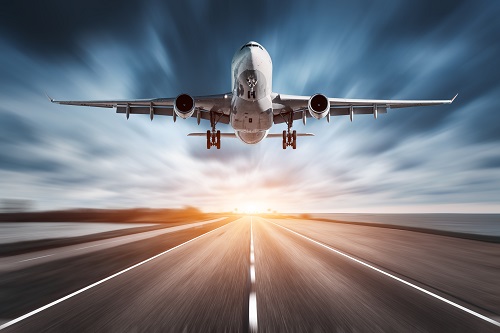 Bytron Presenting Aircraft IT Webinar in March
By James | 6th March 2018
In our upcoming Aircraft IT webinar 'Flight Dispatch, Briefing and Journey Log Software Demonstration', we will show operators how to go from paper to paperless with skybook…
As part of Bytron's membership with Aircraft IT we will be presenting a webinar on the 22nd March to demonstrate the capabilities of our skybook system, with a particular focus on how it is the best paperless operations solution on the market.
skybook is our next generation software solution for a fully integrated complete flight dispatch, briefing and journey logging process. Our automation removes the need for manual information gathering, simplifying the process greatly and making it all available at the touch of a button, saving time, money and a lot of paper.
Our skybook product has been built by industry experts to get you off the ground…
Webinar Details - Flight Dispatch, Briefing and Journey Log Software Demonstration
Hosted by: Bytron
When: 22nd March 2018
Sessions: 07:00 & 15:00 GMT/UTC
Duration: 1 hour


Webinar Agenda
Introduction to Bytron and our timeline
skybook explained - a complete flight dispatch, briefing and journey log system
Live Demo: Aircrew experience - Companion Tablet App; the next generation EFB solution
Live Demo: Ops and Dispatch experience - Ground Portal; the innovative management solution
skybook's range of configurations and settings explained
Q&A and contact details

Register to attend this Webinar through the Aircraft IT website to see a full overview and live demo of our popular and unique Electronic Flight Bag solution, flight dispatch, crew briefing and journey log data portal - skybook.
During the Webinar we will show you how skybook integrates and centralises all key information from different software solutions to provide one user friendly portal for flight dispatch, crew briefing, flight following, airfield watcher, ETOPS charts, flight plans, documents, manuals, forms, and more...
Our live software demonstration will explain how skybook can truly benefit Airlines, Operators and Flight Crews by saving time, money and a lot of paper, through clever automation using data you can always trust. By using skybook, the paperless cockpit really can become a reality for any airline.
You will be able to ask questions during the interactive Q&A sections of the Webinar in both of the two sessions we will be running, at 07:00 and 15:00 to accommodate for different time zones around the world.
To take part and become more engaged with our next level software solution, please click on the button below to register via the Aircraft IT website
We look forward to speaking to you on the 22nd March!


-