Flight Dispatch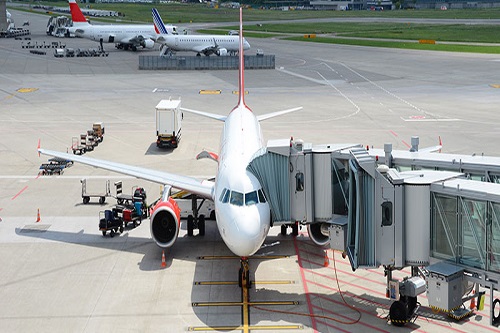 Aircraft Turnaround or Aircraft Turnround?
By Shane Spencer | 29th July 2015
There is an ongoing debate between our team regarding the use of the terms 'aircraft turnround' or 'aircraft turnaround' to describe our skylightES software, and as it happens, it's actually quite a common issue.
While the two terms are essentially conveying the same thing (the process of ground handling operations occurring when a flight arrives at an airport and ending when the flight departs) there is cause for confusion as industry colloquialisms can often clash with what might be recognised as traditional spelling – not a first for the aviation industry that's for sure.
So which is correct?
While a quick Google search will throw up suggestions for 'turnaround' leading authorities will utilise the 'turnround' spelling, including the CAA, HSE and IOSH. Also, as we get to deal with Dispatch Coordinators, Ops Managers, 'Turnround' or 'Turnaround' Managers on a regular basis, we find that those in the industry tend to use the term 'Turnround' to describe their job functions.
So with that in mind, despite what Google is telling us we believe that the best way to describe skylightES is the same way leading professionals in the aviation sector are likely to; as an 'Aircraft Turnround Tool'. So we hope this will help to dispel any confusion over our usage of the term throughout our website.
skylightES
However, there is so much more to skylightES than the spelling of 'turnround'; skylight enhances tactical decision and allows you to streamline turnround activities through intelligent tracking and greater information sharing such as flight records, dynamic flight data and supplying ground handlers with information directly from aircraft side – all accessible through two intuitive areas: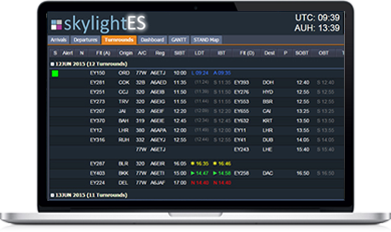 On ground web portal for Flight Ops
All sectors listed in arrivals, departures and turnround formats
Ground handling status graphics with real-time progress of turnrounds
Dynamic flight data
Configurable display options
Smartphone and tablet app for Ground Handlers
Works with all major platforms (iOS, Android, Windows)
Integrates with existing hardware such as data radios, PDAs, cell phones and more
Integrates with 3rd party systems such as AODB, flight position, DCS and more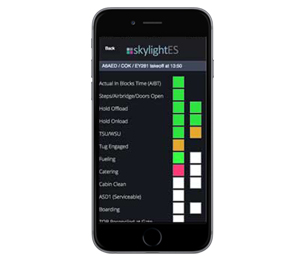 We first launched skylightES in 2013 and it has since been used in Gatwick and Manchester Airport.
If you could benefit from a more efficient turnround process, please click below to contact us.
-