Electronic Flight Bag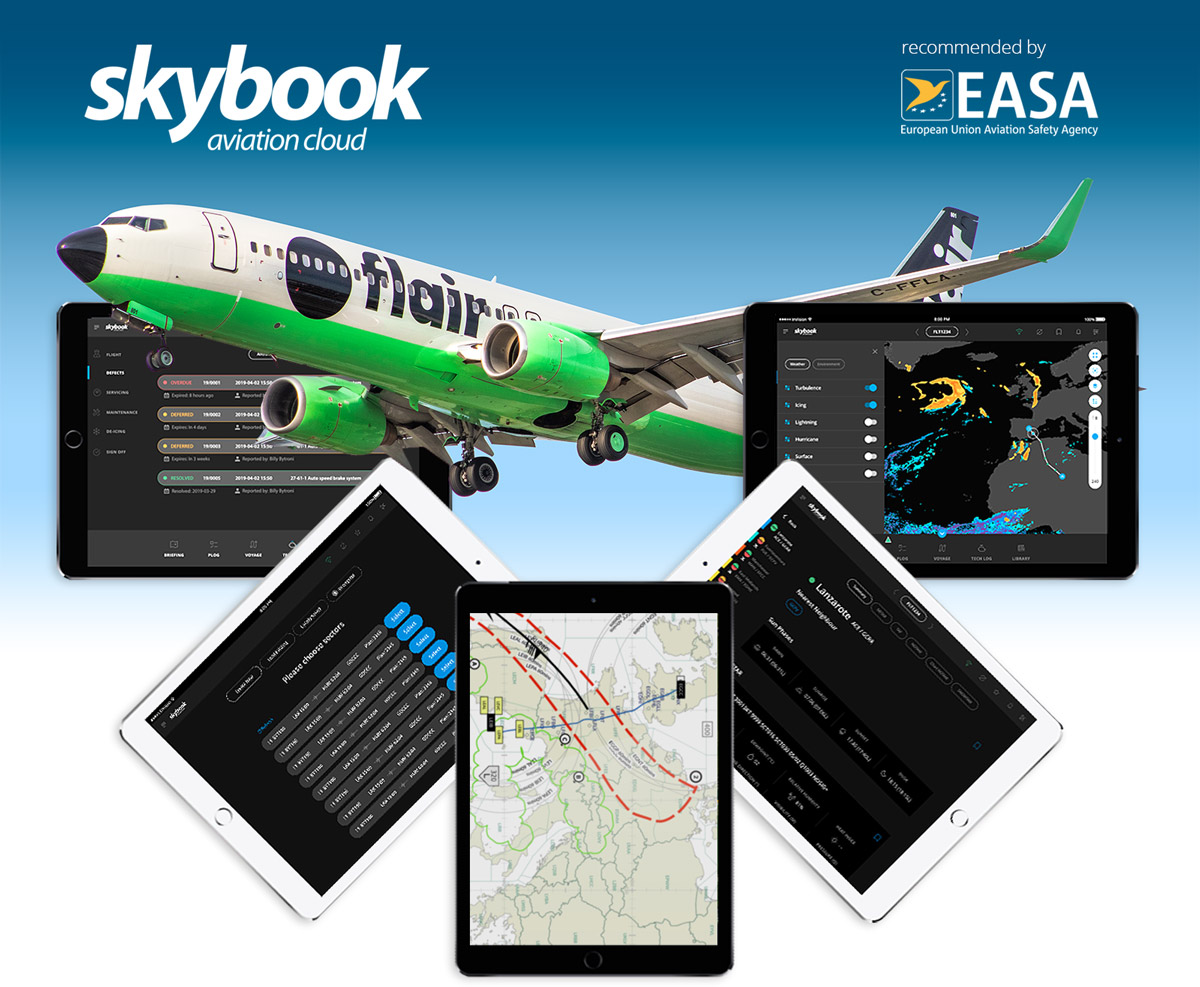 skybook EFB now carries EASA recommendation for use
By James | 28th April 2021
We are delighted to announce that our skybook EFB application now comes with much coveted EASA recommendation for use following months of work that saw the EASA team evaluate all aspects of our Electronic Flight Bag application in great detail.
skybook has been praised for its innovative and unique interfaces on many occasions because it is highly effective in addressing real world flight deck challenges. We know it, our customers know and now EASA has been able to experience this first hand as well.
With EASA carrying such a heavy weight behind it, gaining their approval for the skybook EFB helps take our application to the next level. When combined with our new user interfacing, brand new Global Mapping and Form Builder applications, you can see why our application is the pilots choice.
Shane Spencer, Bytron MD said: "This is great news for us and comes off the back of a long period of hard work with the team at EASA."
We know how vital it is for airlines and operators to have confidence in products they implement and having EASA verify and recommend to authorities for operational approval for our EFB application shows how comprehensive, reliable and useable it really is on the flight deck and above all, demonstrates the role our application will play in helping improve safety by reducing workloads and improving the briefing process for pilots.
For operators looking to implement an EFB for the first time, make the switch to digital briefings or upgrade what is currently in place, having EASA approval alongside the many examples of regulatory approvals skybook has already gained around the world really shows why skybook is the product of choice for so many airlines already and you don't just need to take our word for that.
It's understandable that this fantastic news will make you hungry for more information on skybook so contact us via info@bytron.aero and we arrange a call to start your journey.
-