skybook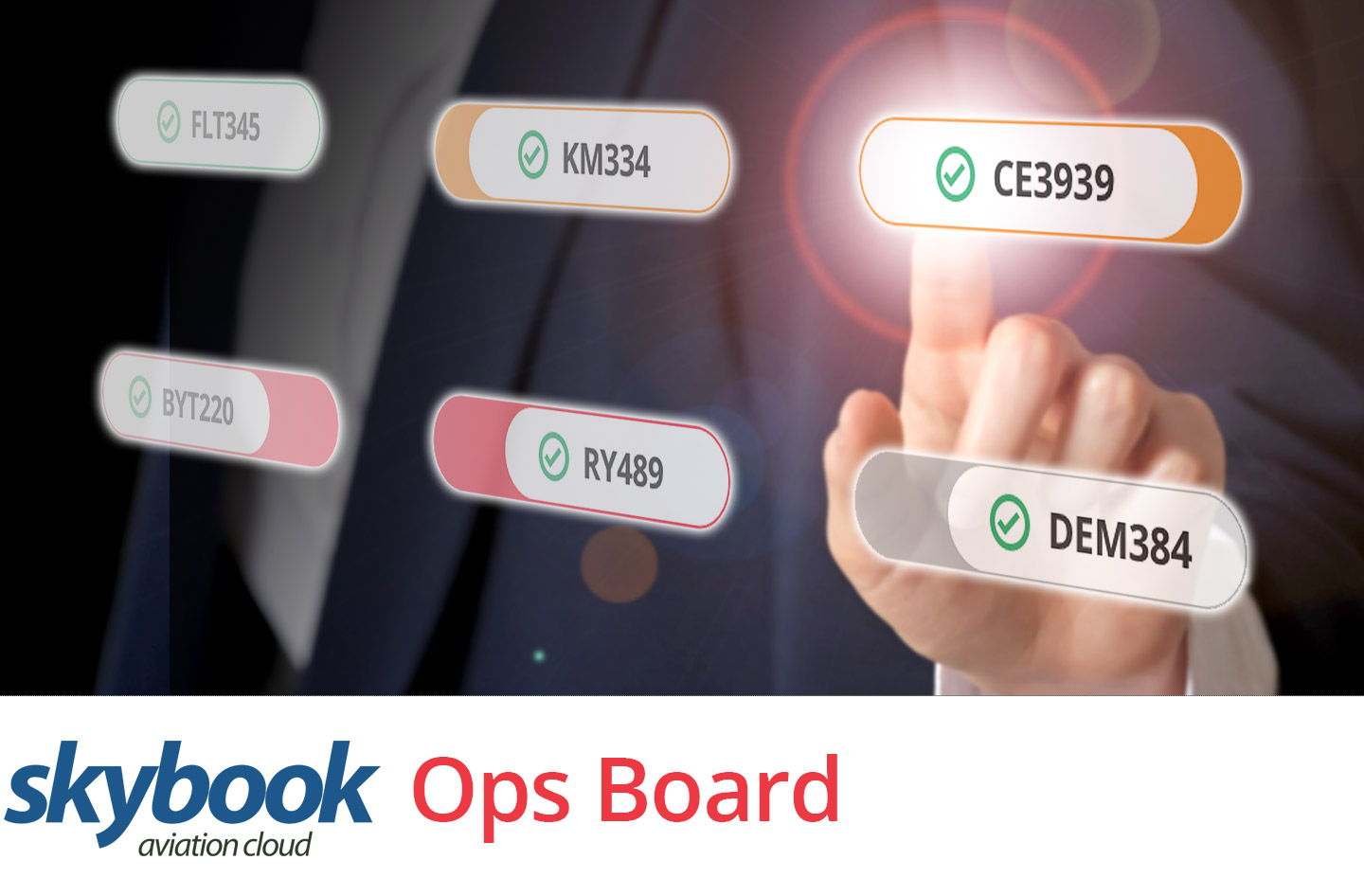 skybook Operations Board – Flight Scheduling Made Easy
By Charlotte | 28th April 2021
Managing numerous flights at once is hard enough without having to worry about which application you need open to manage your information. With skybook you no longer need to spend time flicking between software packages and endless screens, you can have all your information in one place, including your Operations Board. Meaning you can do more with less.
With a unique and innovative user interface, skybook Operations Board makes it easier than ever to track the status of your flights. With real time updates and alerts you can now monitor status updates, review flight schedules, and manage the impact of delays all on one system.
skybook Operations Board can integrate with flight planning systems to import flight data to display up to date status of all active flights in the most effective way possible. This real-time visual representation of flight status' helps keep your operations running smoothly by being able to quickly identify emerging problems.
By configuring parameters for your data, Operations Board can display the latest status updates as processes are completed by the crew during each flight phase. These notifications are sent directly to the Operations Board from the skybook EFB application to show the progress of flights, as well as being alerted to any missing information.
When it comes to delays in flights even the smallest amount of time can have a huge impact. By showing the length of delays for flights you can easily see how other flights will be impacted, giving you chance to resolve an issue before it even becomes one. Saving you time and money.
Operations Board will display your flights and then use its innovative colour coding scheme to show which aircrafts are delayed and by how long, without even having to click on them. This effective system helps to speed up decision making, and we know that less time lost means more money saved.
skybook Operations Board is game changing. But don't just take our word for it, try it for yourself and see.
-